Brandon Christensen, APRN, FNP-C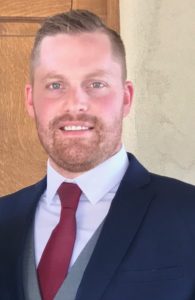 Brandon joined the Path to Wellness team in 2018.
Brandon Christensen is an Advanced Practice Provider who was born in Kingsville, Texas and has been in the medical field for over 10 years obtaining experience across the healthcare spectrum. He attended Texas A&M's Nursing School in Corpus Christi were he obtained his Bachelors in Science of Nursing. He then worked for several years in San Antonio, initially in the Cardiovascular ICU, specializing in open heart surgery and cardiac transplant, then shifted specialty over to Emergency Room and Trauma care. In this role he traveled across
the United States working in Level 1 Trauma centers gaining exceptional and well-rounded experience as a travel Registered Nurse. Upon moving back into Texas, Brandon then enrolled in Master of Science in Nursing program at Texas A&M Corpus where he graduated Magna Cum Laude with his Family Nurse Practioner's degree.
Through his accumulated experience, Brandon has gained experience as a provider in assisting patients in their path to achieving better health and wellness. Brandon is a strong advocate for the importance of physical fitness and nutrition, and the integrative approaches to patient treatment in achieving optimal health and wellness.
When not in clinic, Brandon enjoys working out, participating in obstacle course runs, hunting, dancing, playing sports, snowboarding, surfing, hiking, traveling and spending time with his wife.