Joyce Kenebrew, MS, RN, NP-C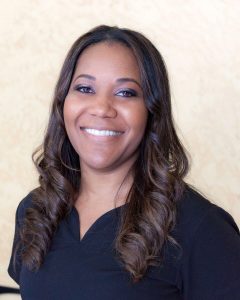 Joyce Kenebrew joined Path to Wellness in October of 2017.
She was born in Dallas, TX but grew up in Amarillo, TX. She attended Baylor University starting off pre-med, but eventually switched to nursing. Her mother was in school to become a nurse, but was unable to finish due to starting a family, so continuing in her mother's footsteps and to fulfill her own dream and passion for helping others, Joyce went on to get her degree in nursing.
Joyce attended Texas Woman's University (TWU) in Houston, TX to obtain her Bachelors of Science in Nursing. She then worked at M.D. Anderson Cancer Center where her ministry through nursing was initially realized. After working for a year as a Registered Nurse, she returned to TWU to obtain her Master's in Nursing. She continued in oncology for 1 year as an Advanced Practice Nurse before relocating to the DFW area. She then got experience dealing with musculoskeletal injuries at a clinic that specialized in treating injured federal employees for 4 years. Prior to starting here at Path to Wellness, she also worked in home health and at a Federally Qualified Health Clinic (FQHC) doing primary care where she treated patients from 81 different countries, some of whom had never received healthcare in the past.
She has been Family Nurse Practitioner for going on 10 years and can treat most medical conditions from the simple cold, strep throat, and flu to chronic illnesses such as diabetes, high blood pressure and asthma to name a few. She also does various types of injections for pain management. Joyce has a passion to see people at their best and strives to assist patients in their health and overall wellness. She has a passion for Christ and considers her career a ministry. She loves God, her family, and caring for others.